Accueil > 2011 > septembre > Japan Liveability Map September 2011
Japan Liveability Map September 2011
| survivaljapan.wordpress.com | samedi 24 septembre 2011
samedi 24 septembre 2011
SurvivalJapan now exclusively reports on areas referred on the map as "monitored land" and "nuclear-free land", except for events occurring in the "no man's land" which may negatively affect the formers. With Chernobyl and Fukushima in mind, you may compare the respective size and distance of Belarus, Germany and Azores in case of doubt about the relevancy of our map. Data used : CRMS Civil Radioactivity Monitoring Stations, Meteocentrale Dispersion Movies for Japan and food supply chain as monitored in the news.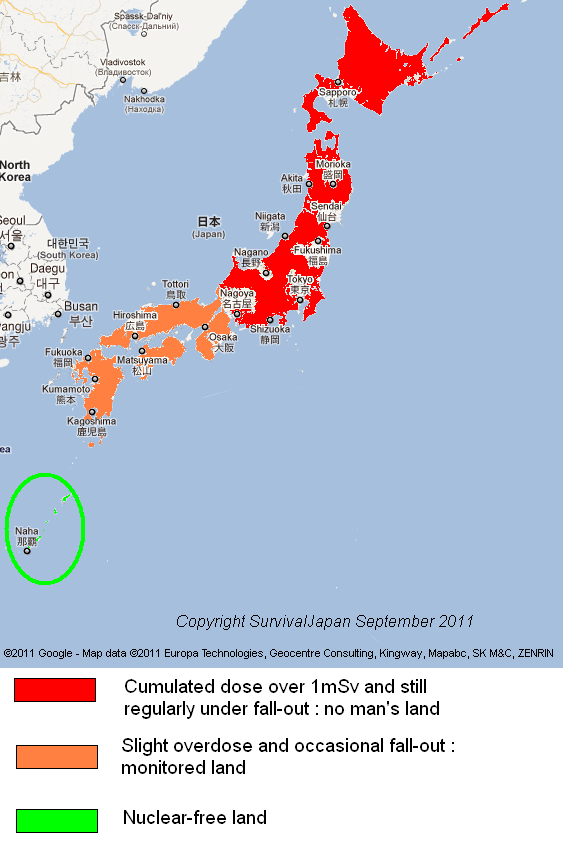 ---
Voir en ligne : Japan Liveability Map September 2011
Un message, un commentaire ?